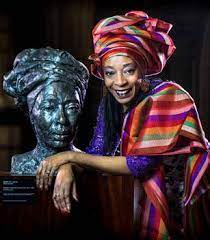 Erinma Bell (Non-Executive Director - President) Interview – August 2023
Prof Erinma Bell MBE is the sort of woman that makes you groan. Half of a duo that raised eight children, Erinma makes all her own clothes, is the Labour Councillor for Moss Side, Deputy Lieutenant for Greater Manchester and...
Read more about Erinma Bell

Dr Leigh Wharton (Non-Executive Director - Strategy) Interview August 2023
Leigh Wharton was always cut out to be an academic, in that he is very analytical and considers the what and the why of everything. But he is also practical and has run his own consultancy business Bubble Partnership and...
Read more about Leigh Wharton